Spray tanning is a form of self tanning (or sunless tanning) where a fine mist is sprayed into your body.
This temporary effect generally lasts from 7-12 days and is completely safe for your skin (although it doesn't provide any protection against the sun's rays).
The results you can get from tanning sprays are generally very good.  Many celebrities and models prefer spray tanning to just about anything else to get the color they want.
For the most part, spray tanning is considered safe.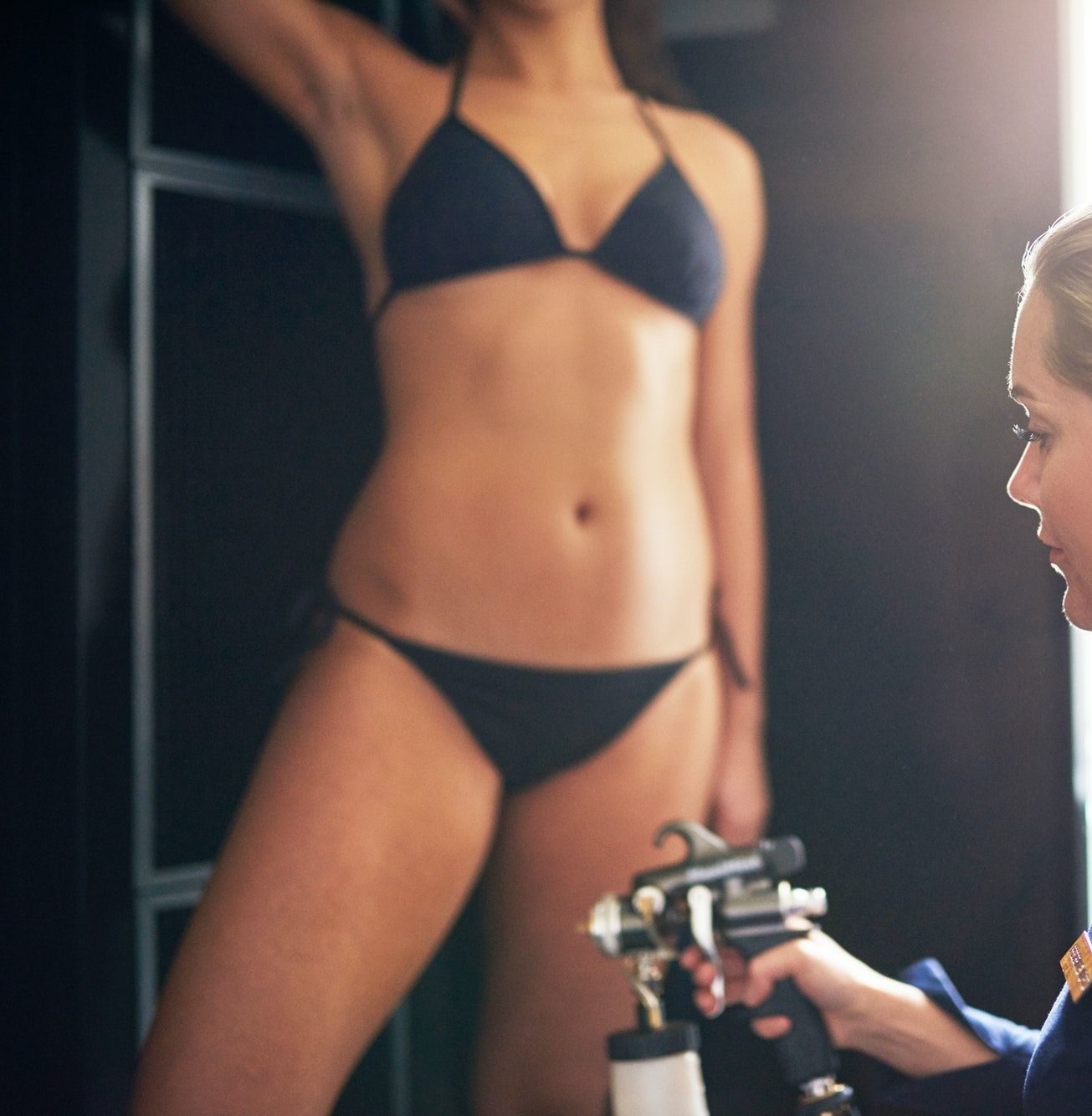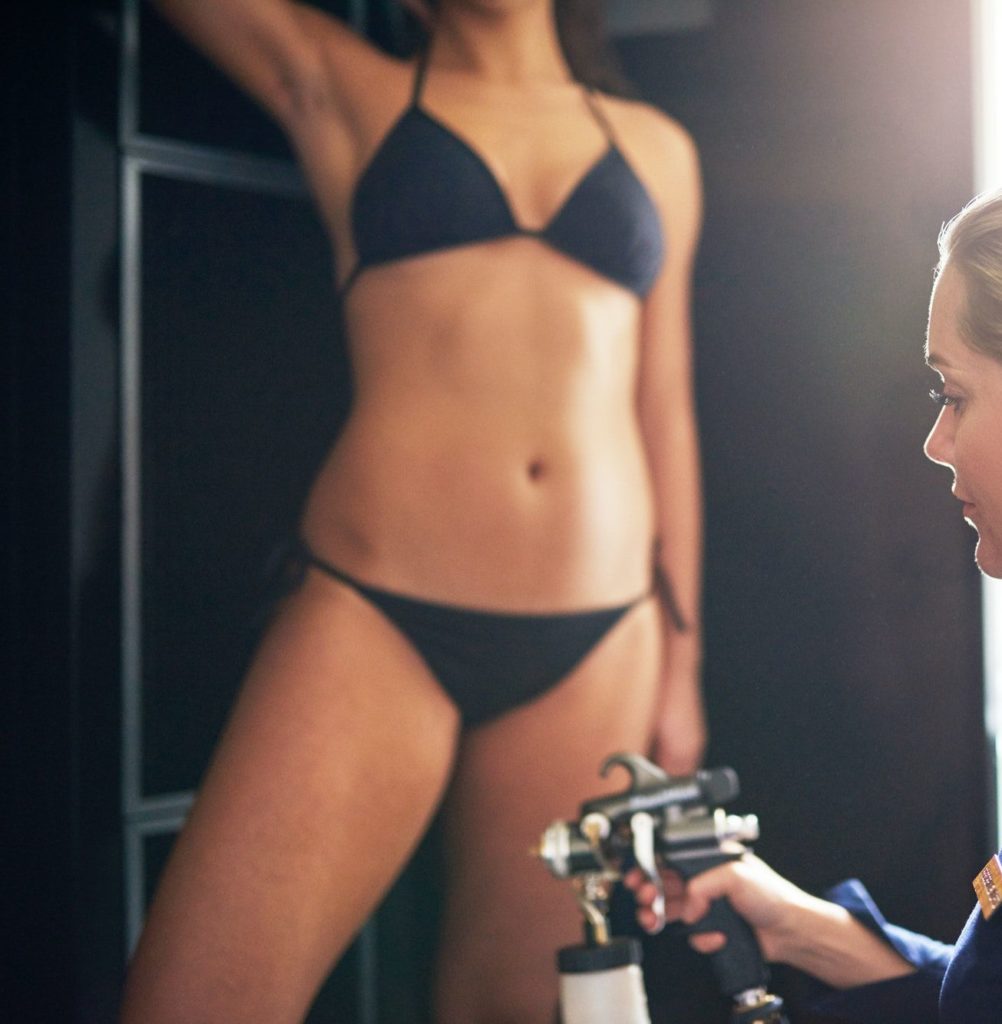 Bath and exfoliate / scrub your body the same day or the evening before.
Wax or shave should be mine. 24 hours before your Spray tan.
Avoid applying Make up, deo, body lotion and other skin care products 12 hours before a Spray Tan.
Wear or bring dark loose clothing.
Wait 8 hours to bathe after your Spray tan.
Do not grow / shave for 24 hours after your Spray tan,
We recommend applying body lotion in the days following a Spray tan as a moisturized skin maintains the color and will extend the shelf life from approx. 7 days to 12 days.